Hi. Im alex. Im 15. My addiction is Chapstick Medicated Lip Balm. God i love it. I use it every 20 mins or less :-X. Ok here it is: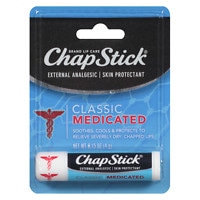 Ok now i need chapstick. When you put it on it kinda tingles your lips. I got addicted to it last winter :-X..mm..

--
Edit: on some packages of this stuff it says: "Do not use more than 3 times daily"..Whoops.